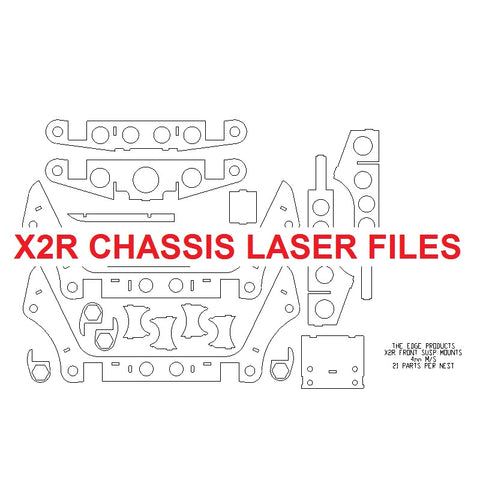 X2R Chassis Laser Files
Description:
Laser cutting files for all X2R chassis laser cut parts.
This includes the CV2 rear suspension center housing which welds to the chassis.
Laser files:
- Track rod mounts (chassis end)
- CV2 rear housing
- Steering column mount
- Front shock mounts
- Front suspension mounts
- Front upper arm mounts
- Fuel tank mounts
- Harness mounts
- Pedal mounts
- Rear shock mounts
Laser cutting files: the enclosed DXF file(s) should be provided directly to your local laser cutter. In order to view DXF files on your computer we recommend the free viewer DWGSee.
Other related products