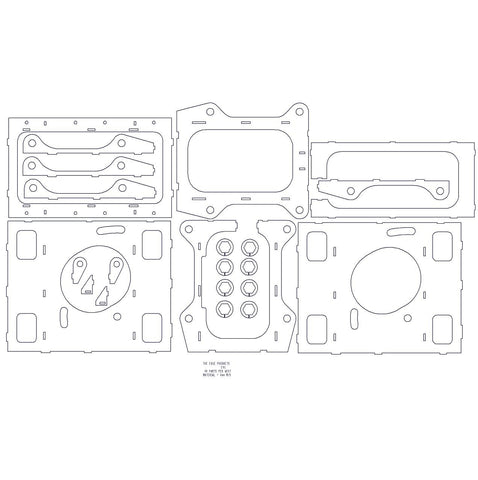 PIRCV Rear Housing Laser File
Description:
Laser cutting file for all of the plate work to make the centre housing for the PIRCV rear suspension.
The design is further refined compared to the standard drawings with a few extra holes & wasted away in areas to make the plates lighter as well as tagging together like a jigsaw puzzle.
Laser cutting files: the enclosed DXF file(s) should be provided directly to your local laser cutter. In order to view DXF files on your computer we recommend the free viewer DWGSee.
Other related products