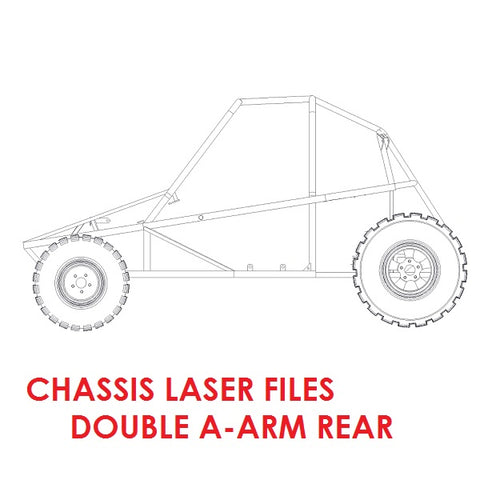 Piranha II Chassis Laser Files (Double A-Arm Rear)
Description:
Laser cutting files for the Piranha II chassis, including the Double A-Arm rear suspension housing.
Note: some of the files allow for different options, e.g. Escort steering rack mount or Edge rack mount, so check which of the files are appropriate for your project before cutting. Some of the files contain duplicates in order to provide all of the required components. Simply ensure your laser cutter cuts one complete copy of each DXF file.
Laser cutting files: the enclosed DXF file(s) should be provided directly to your local laser cutter. In order to view DXF files on your computer we recommend the free viewer DWGSee.
Other related products