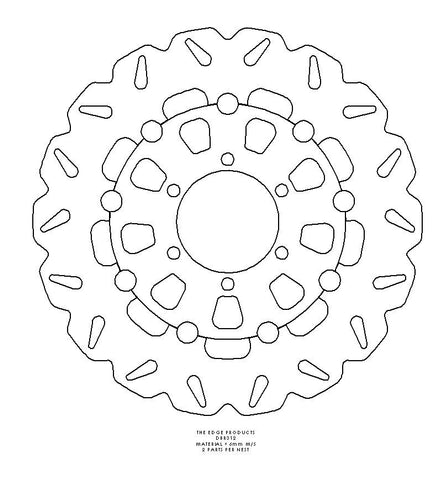 X2 Front Disc Rotors Laser Files
Description:
Laser cutting file for one rotor & centre plate.
Front disc brake rotors, 312mm diameter & 6mm thick.
Inner & outer rotor sections, to be cut from 6mm mild steel.
File is for one rotor & centre plate. Two of these need to be cut for left & right side. 
Laser cutting files: the enclosed DXF file(s) should be provided directly to your local laser cutter. In order to view DXF files on your computer we recommend the free viewer DWGSee.
Other related products