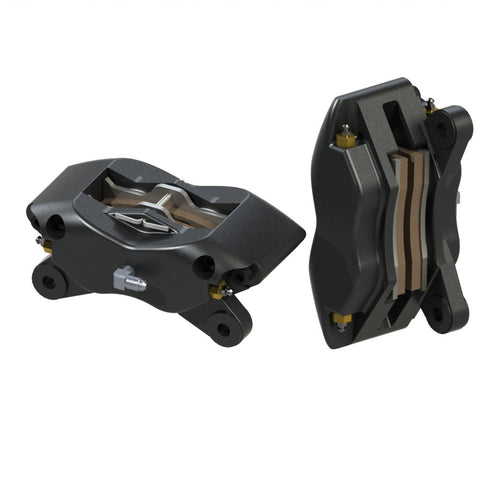 Wilwood 4-piston brake calipers
Description:
Wilwood brake calipers, set of 2 (right & left), four piston, includes bleed screws.
Note: Wilwood calipers use a 1/8" NPT fitting, not the 10mm banjo fitting used on other Edge calipers. We recommend using an adapter to connect the 1/8" NPT to a -3 AN fitting, and then to the brake hose.
Note all brake calipers include brake pads.
The calipers require a 1" bore master cylinder (e.g. our 1" Pedal Box)
Part no. WIL4x2
Other related products