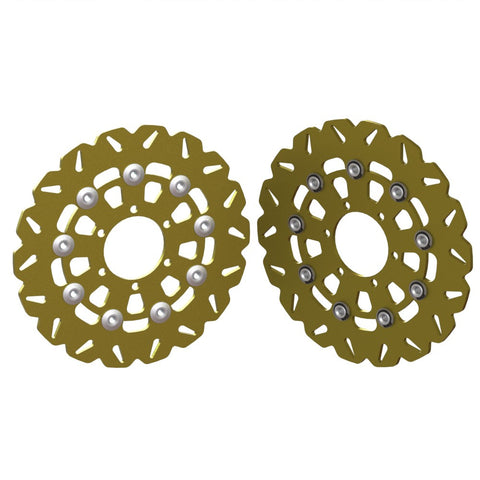 X2 Disc rotors
Description:
Floating Disc rotors, 312mm diameter, 6mm thick steel slotted with buttons (set of 2).
82mm bore, 6 x 10mm holes on 100mm PCD. Zinc plated.
Used on front & rear of X2 buggy, and CV2 rear suspension with upright brakes.
Note: these rotors are not suitable for the inboard brake option on the CV2 (inboard brake requires a different bolt pattern).
Part no. DBR312
 
Other related products