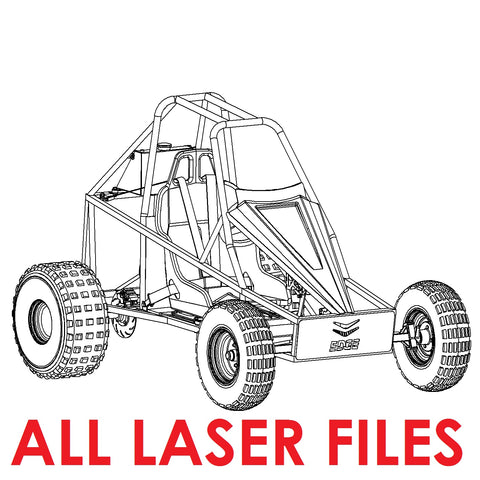 Taipan II All Laser Files
Description:
All laser cutting files for the Taipan II, including:
-Steering & pedal mounts
- Harness mounts
- Axle baring load plates
- Gearshifter pivot gusset
- Fuel tank mount tabs
- Stub axle plates
- Brake caliper mount
- Chain tensioner
- Seat slides
- CVT/industrial motor mount
- CVT shaft sprocket (9-tooth to weld on)
- Sprocket and brake rotor
- Steering wheel flange
Where a part is duplicated, the laser file contains enough parts for both parts, so only one copy of the laser file is required. Please note that some parts may not be required for your vehicle e.g. CVT mount plate if you are using a motorcycle engine. Check which files are required before cutting.
Laser cutting files: the enclosed DXF file(s) should be provided directly to your local laser cutter. In order to view DXF files on your computer we recommend the free viewer DWGSee.
Other related products