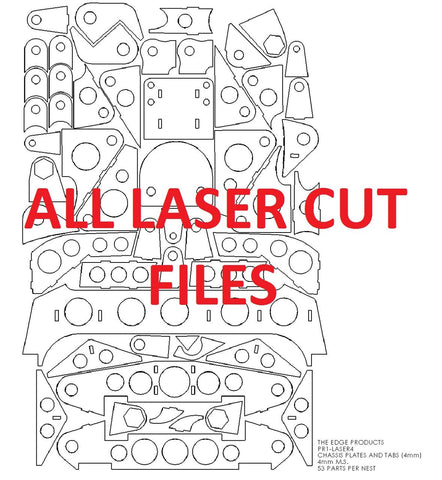 Piranha III Laser Cut Files (ALL)
Description:
All laser cutting files for the Piranha III buggy, including:
Piranha chassis bolt-ons
Piranha III chassis only
Piranha III double A arm front
Piranha III single A arm front
Piranha S1 rear suspension
NOTE: Only one set of front suspension laser cutting (either Single A-Arm or Double A-Arm) should be cut, depending on your project.
Laser cutting files: the enclosed DXF file(s) should be provided directly to your local laser cutter. In order to view DXF files on your computer we recommend the free viewer DWGSee.
Other related products