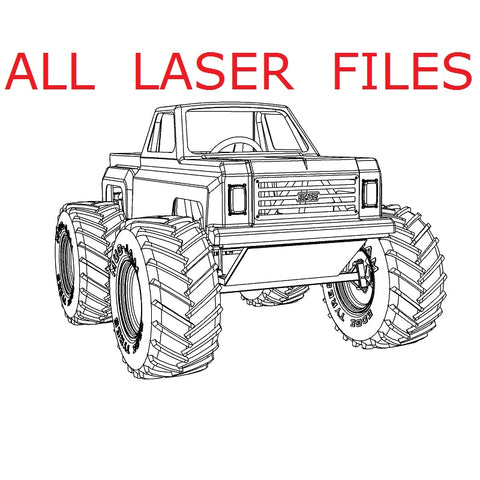 Mini Monster Truck Laser Files (All)
Description:
All laser cutting files for the Mini Monster Truck, including:
- Axle load plates
- Brake rotor
- Pedal plates
- Harness mounts
- Brake caliper mount
- Steering rack and column mounts
- Front grill
- Brake master cylinder mount
- Motor mount plates
- Side body mounts
- Steering wheel flange
- Seat slides
- Seat mount plates
- Sprocket (420-pitch, 82 tooth)
- Front stub axle plates
- Chassis tabs for throttle cable
If a part is duplicated on the vehicle (e.g. engine mount plates) then the laser cutting file includes all of the necessary plates for all duplicates - so each file needs to be cut completely only once.
Laser cutting files: the enclosed DXF file(s) should be provided directly to your local laser cutter. In order to view DXF files on your computer we recommend the free viewer DWGSee.
Part no. MT-LASER-ALL
Other related products