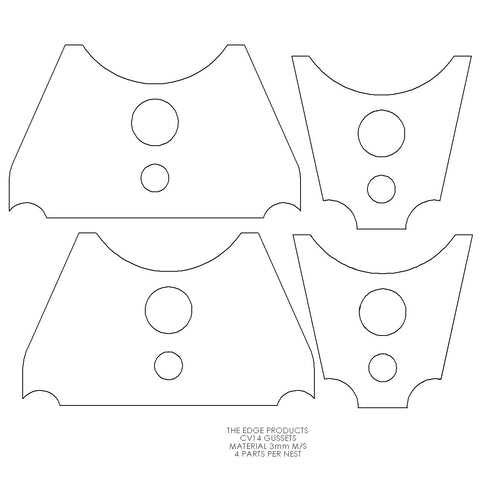 CV2 Lower Arm Laser Files
Description:
Laser cutting file for mount plates that weld to the lower rear suspension arms. These plates reinforce the CV2 lower arms but do not include the track rod mounts required for the X2 buggy. These plates are suitable for the Barracuda buggy.
Material: 4mm Mild Steel
Number of parts: 4
Laser file contains plates to make two arms.
Laser cutting files: the enclosed DXF file(s) should be provided directly to your local laser cutter. In order to view DXF files on your computer we recommend the free viewer DWGSee.
Other related products