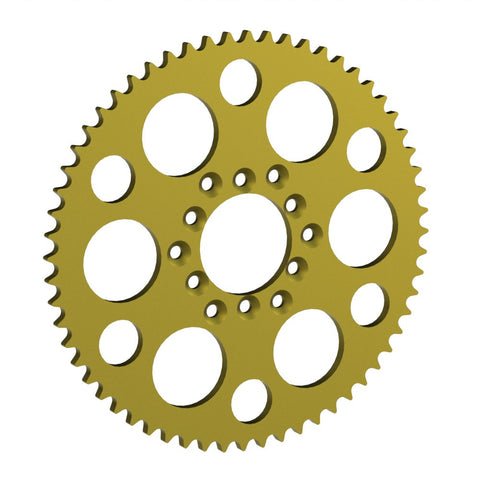 Rear Sprocket (60 tooth, 530 pitch, CV2)
Description:
Drive sprocket for PIRCV and CV2 rear, 8mm thick, steel.
60 tooth 530-pitch sprocket.
Fitted with 6 x 10mm holes on 94mm PCD (can mount to standard PIRCV drive).
Also features 6 x 10mm holes on 108mm PCD to mount to CV2 upgraded drive flange.
80mm centre bore.
Part no. SPR530-60CV
Other related products