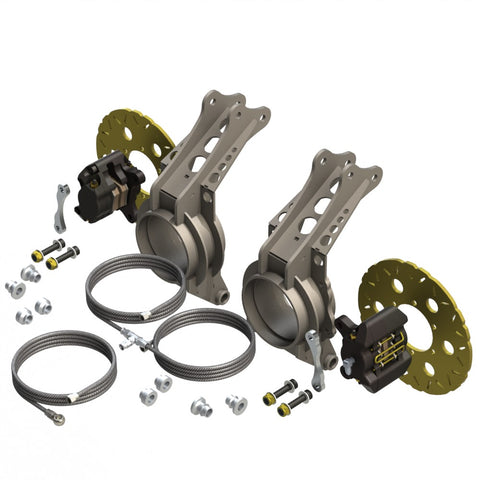 PIRCV Upright Brakes Upgrade for 12" Rims
Description:
Upgrade kit for PIRCV rear suspension to fit upright brakes with 12" diameter rims.
This kit replaces the original PIRCV uprights and adds calipers, rotors and associated mounts. The kit re-uses your existing hubs, bearings and arm attachment hardware.
Includes new brake hoses to replace the standard PIRCV central caliper brake hose, and spacers to suit the wider CV2 mounts for upper arms and shock absorbers.
Part no. CV30
Other related products