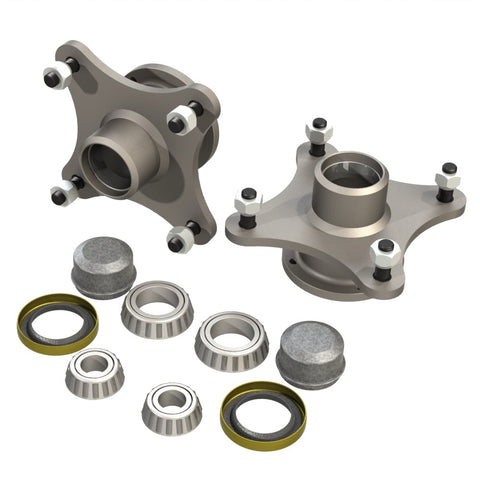 Front Wheel Hubs (with Disc Rotor Mount)
Description:
Front steel wheel hubs with disc rotor mount.
Two complete hub assemblies as shown.
Wheel studs: 4 stud 156mm PCD
Brake rotor mounts: 4 x 80mm PCD
Includes 7/16" UNF studs, nuts, bearings, seals and dust caps. Suits Taipan, Sidewinder, Piranha & Barracuda, pair (2).
Part no. FWH-04S