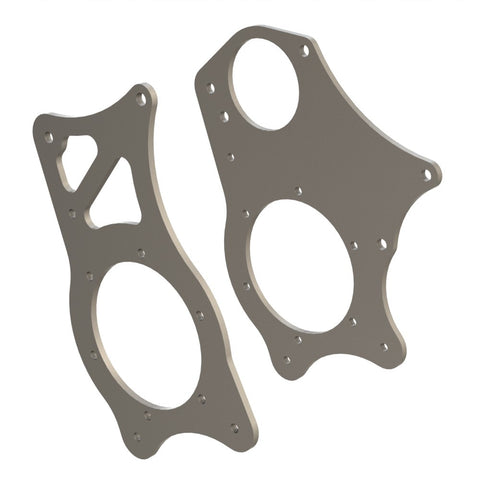 CV2 Adjuster plates with reverse motor & caliper mount
Description:
Adjuster plates, right & left with reverse motor mount & mount for XVS brake caliper. 6mm steel, zinc plated.
These plates are for CV2 assemblies with the inboard XVS brake caliper. If the brake mount is not required (i.e. outboard upright brakes are being used) then chose the CV2-5 adjuster plates.
Part no. CV2-5XVS
Other related products