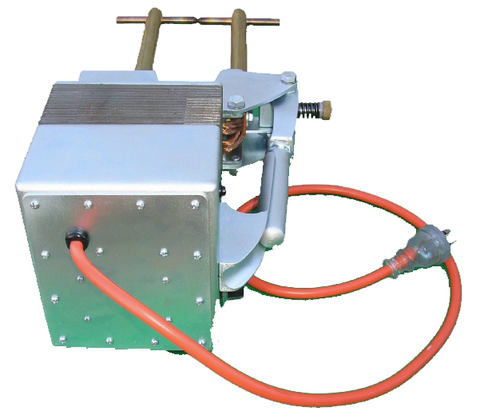 The Spot Welder Plans (Digital Download)
Description:
This Spot Welder for is great for car panels/restoration small brackets, boxes and much other small fabrication work that you may do from time to time where perhaps the MIG welder is just too awkward.
The spotwelder has been designed to be compact and portable allowing for easy storage, not too mention a challenging build.
The one big requirement you will need to start this project is a suitable Transformer, this can be acquired from old junk yards, some (non operational) Microwave ovens, even some old ARC Welder transformers can be modified and used as well, or you could have a transformer manufacturer build one up for you at a cost.
This purchase is for a digital (PDF) copy of the spot welder plans.
Other related products