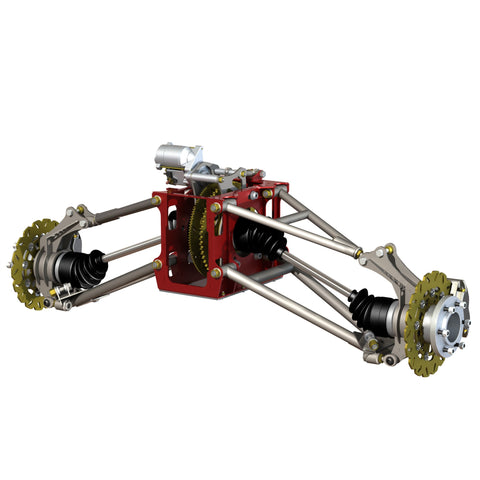 CV2 rear suspension kitset (upright brakes) NO CARTRIDGE
Description:
Complete rear suspension kitset, from wheel hub to wheel hub NO DRIVE CARTRIDGE.
Includes Wilwood upright brakes, reverse gear, driveshafts, CV's, welded centre housing.
Ready to fit to buggy.
Used if you are fitting your own Quaife centre drive differential or similar.
Wheel stud pattern: 6 on 139.7mm (5.5"). Please note the upright brakes do not fit inside 12" diameter wheel rims. Wheels with diameter 15" or larger must be used.
Other related products