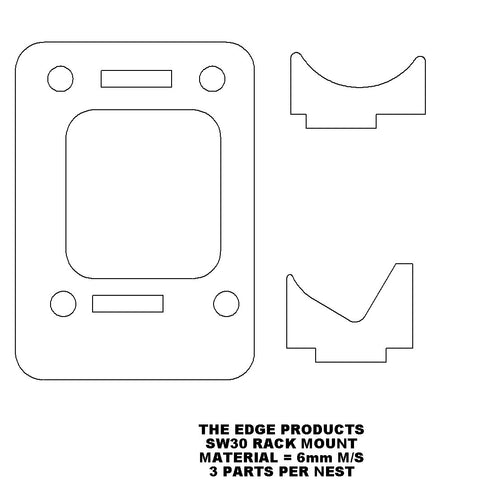 Sidewinder & Piranha II Escort Rack Mount Laser Files
Description:
Laser cutting file for the Sidewinder/Piranha II rack mount, to mount a Ford Escort rack & pinion. The mount is designed for the rack from an English Mk II Escort, however other Escort racks may fit.
This mount does not fit the Edge XRV rack - the correct mount for the Edge XRV rack can be found here.
Laser cutting files: the enclosed DXF file(s) should be provided directly to your local laser cutter. In order to view DXF files on your computer we recommend the free viewer DWGSee.
Other related products