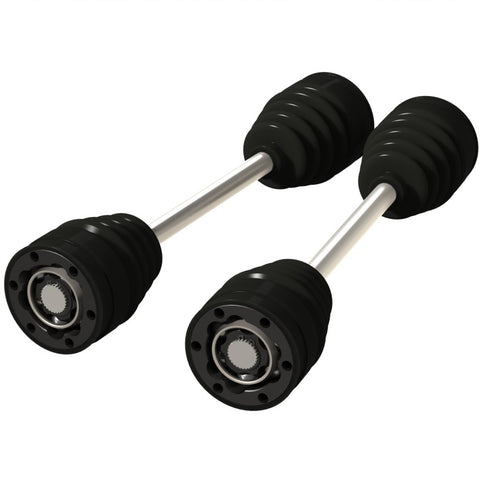 930 Lobro Driveshafts (2)
Description:
Driveshaft & CV assemblies for PIRCV, CV2 and S1 rear suspension.
Fitted with 930 Lobro type CV joints, splined driveshafts & heavy duty rubber boots. 2 complete assemblies, (4 x CV joints, 4 x overboots, 2 x axles).

CV joint specifications:
108mm diameter
40mm thick
6 x 10mm holes on a 94mm PCD.
28 spline
Splined driveshafts are 579mm long, (22.8")

Single assemblies are available, please contact us for details.
Part no. CVASSEM
Other related products