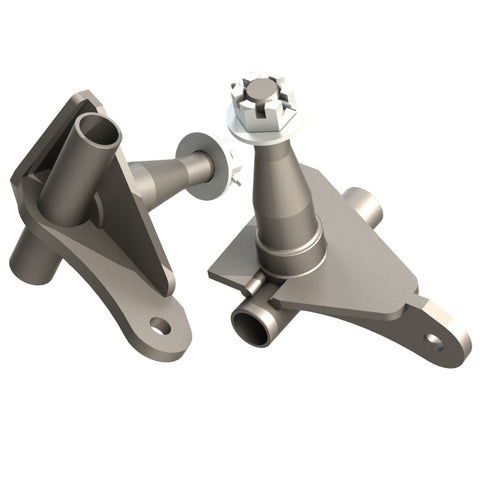 Stub Axles (No Brake Mounts)
Description:
Stub axles, (Pair) left & right for the Taipan II and Mini Monster Truck/Van, fully welded.
Based off the STUB032 stub axles but without mounts for brake calipers.
Please note the steering arms on these stub axles are designed for rack & pinion steering. They are not suitable for bellcrank steering vehicles e.g. Fun Kart or Trax.
Does not include pivot bushes (sold separately).
Part no. MT-03