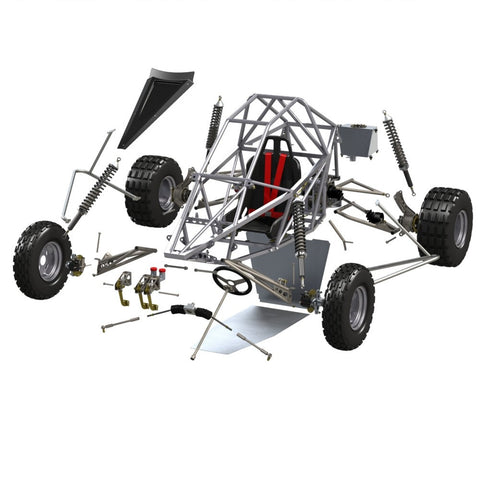 Piranha III complete kitset, single A arm front.
Description:
Piranha III complete rolling buggy kitset with single A arm front suspension & Double A arm S1 rear suspension. Includes fully welded chassis, all suspension components, steering, driveline, S1 rear end, wheels & tyres, Edge SHOCK790 shocks, brakes, braided hoses, seat & harness, gearshift lever, fuel tank and welded nerf bars.
No engine or radiator included.
Disassembled, does not include reverse.

NOTE: THIS ITEM IS SPECIAL ORDER ONLY
CONTACT US FOR MORE INFORMATION.

Part no. PRKIT