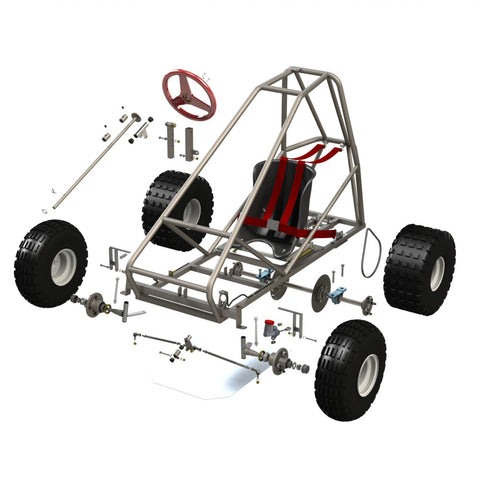 Complete Disassembled Trax III Kitset NO MOTOR
Description:
Complete disassembled Trax III kit, includes all components: Welded Chassis, Axles, Wheels, Tyres, , Torque Converter, Floor Plan, Brakes, Nuts and Bolts, Rollbars etc.
NO MOTOR
Just needs motor, painting and assembly!

NOTE: THIS ITEM IS SPECIAL ORDER ONLY
CONTACT US FOR MORE INFORMATION.

Part no. TX-10